Dennis Halft OP: 2015 Visiting Scholar in Canada
[07.02.2015] Since January 2015 Dennis Halft OP, M.A. (Freie Universität Berlin, Institut dominicain d'études orientales Cairo and Institut M.-Dominique Chenu Berlin) is Aquinas Visiting Scholar Spring 2015 at the Dominican Institute of Toronto. His current research focuses on the reception of Arabic Bible translations by Twelver Shiite scholars in Safavid, Persia. He has several publications on medieval and pre-modern Muslim polemical works against Judaism and Christianity.
The Website of the Toronto Institute describes their Mission as follows: "Our mission is one of conformity to and reflection on the Word of God expressed through three commitments. First, we are committed to promoting quality liturgical preaching and literacy within the Roman Catholic ecclesial context and in the wider ecumenical community. Second, we are committed to fostering spaces for encountering the Word through dialogue with the academy, other religions and those who seek meaning in contemporary culture. Third, we are committed to sharing with others the fruits of the Dominican Order's eight-hundred year old tradition of engagement with the Word."
→ For more Information see the website of the Dominican Institute of Toronto >>
 

Thomas Eggensperger OP bei Studienkonferenz in Hildesheim 
[06.02.2015] Gemeinsam mit dem Netzwerk Kirche in Freizeit der Evangelischen Kirche in Deutschland (EKD) und der Thomas-Morus-Akademie Bensberg lud die Katholische Arbeitsgemeinschaft Freizeit und Tourismus der Deutschen Bischofskonferenz (DBK) vom 1. bis 3. Februar 2015 zu einer Studienkonferenz nach Hildesheim ein. Unter dem Titel "Kirchen und Klöster als Weltkulturerbestätten" fragten die versammelten Expert/-innen nach den Chancen, Herausforderungen, Wechselwirkungen. Sind kirchliche Weltkulturerbeinstitutionen eher als touristische Attraktionen oder als Orte des religiösen Lebens anzusehen?
Die Studienkonferenz wandte sich vornehmlich an Vertreter/-innen von Kirchen, Klöstern, Städten und Regionen mit Welterbestatus bzw. die ihn anstreben, an Ordensangehörige, Expert/-innen aus touristischen Institutionen in Regionen, Städten und Orten sowie aus Unternehmen, aus Forschung, Lehre, Beratung, Wirtschaftsförderung, Medien, kirchlichen Einrichtungen.
In Deutschland hat sie 39 Standorten die begehrte Auszeichnung verliehen und 27 Kulturformen, wie u.a. die Oberammergauer Passionsspiele, in das Verzeichnis des immateriellen Welterbes aufgenommen. Wie können die Kirchen, die bis heute meist noch ihren ursprünglichen Aufgaben als Orte des Gebetes und des Gottesdienstes dienen, auf diese hohe, vorwiegend museal geprägte Besuchernachfrage reagieren? Stellt die spirituelle Ansprache dieser Besucher eine Chance für die Kirchen dar? Wie kann sie gestaltet werden? Welche Formen der Zusammenarbeit zwischen Tourismus und Kirchen ergeben sich?
Prof. Dr. Thomas Eggensperger OP, M.A., Direktor des Institut M.-Dominique Chenu Berlin, Fachvertreter für Sozialethik an der Phil.-Theol. Hochschule Münster und Mitglied der Kath. Arbeitsgemeinschaft Freizeit und Tourismus, kam die Aufgabe zu, die dreitägige Diskussion abschließend zu bündeln und vorläufig zu bilanzieren.
→ DBK, Freizeit- und Tourismusseelsorge >>
→ Weitere Infos inkl. Tagungsprogramm (pdf) >>   

"The Catholic Pledge in the Croatian Identity"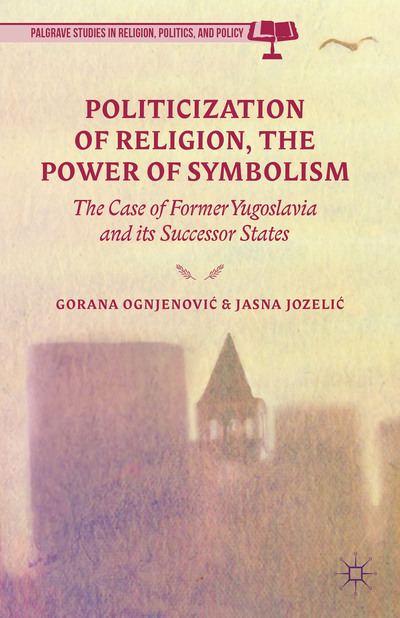 [19.01.2015] End of last year Frano Prcela OP, Non Resident Fellow of the Institut M.-Dominique Chenu (Mainz), has published a new article about Croatian Identity. The text is part of the book "Politicization of Religion, the Power of Symbolism", which was edited by Gorona Ognjenović and Jasna Jozelić. Both editors are Research Fellows of the University of Oslo, Norway.
Frano Prcela writes in his article "The Catholic Pledge in the Croatian Identity": "This study is principally dealing with the question of what is actually left – that is, which part of the Catholic pledge can survive – when considering the actual challenges of the Croatian identity. What theological consequences does the rhetoric 'Catholic nation', 'Catholic country', 'Marian people,' or the syntagma 'Stepinac's Church' have? ..."
Bibliography: Frano Prcela, The Catholic Pledge in the Croatian Identity, in: Gorona Ognjenović / Jasna Jozelić (Eds.), Politicization of Religion, the Power of Symbolism: The Case of Former Yugoslavia and its Succesor States (Palgrave Studies in Religion, Politics, and Policy), Palgrave Macmillan New York, NY 2014, Hardcover, ISBN 9781137484123, £68.00 / $105.00, p. 67-92.
For more Information see Palgrave Macmillan website >>