Thomas Eggensperger OP: Europe - Individualization in the sphere of the "mundane"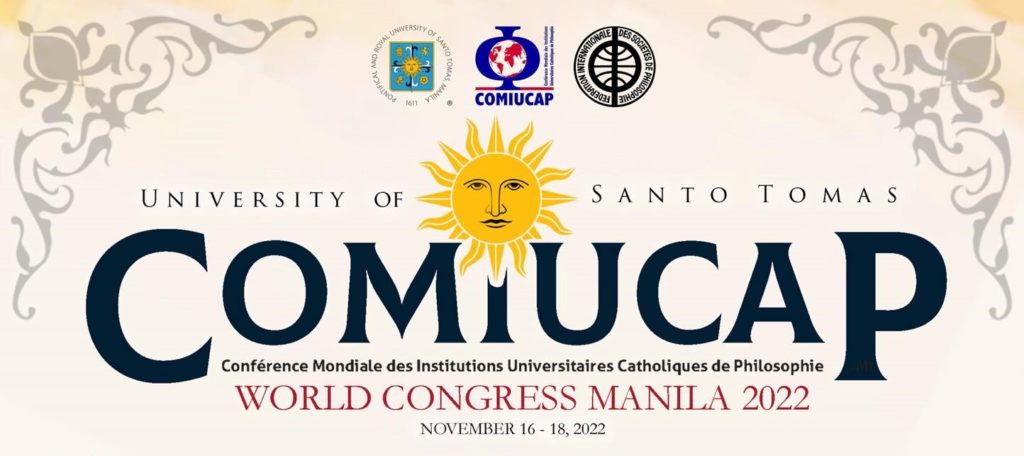 Foto: comiucup.net
(20.11.2022) From 18th to 22nd of November, 2022, the COMUICAP World Congress Manila 2022 took place at the University of Santo Tomás in the Capital of Philipines. In context of the motto of the meeting "Faith, Reason and Dialogue: Listening to Asia" Prof. Dr. Thomas Eggensperger OP (Institut M.-Dominique Chenu Berlin / Campus für Theologie und Spiritualität Berlin) gave a lecture about Europe: Individualization in the sphere of the "mundane".
 The term "secularization" in describing the relation if "faith" and "reason" in the Western world has since become open to a variety of interpretations and meanings to such an extent that it is worth keeping it within the meaning that is to be examined. It is therefore necessary to clear away the myths. Processes of modernization are in no way simply breaking away from religiosity, Church and spirituality but they are of a varied nature. The rightly named "multiple modernities" make it clear that the idea of secular Europe is far too general to leave it like that for the whole of Europe. The process of modernization can be interpreted - depending on one's view – positively regarding its rationalization or negatively regarding its loss of transcendence. Both views can be seen again and again in debates and they do not even exclude each other.
In the paper is suggested placing more value on the individualizationprocess than on the  classic idea of secularization and its variations because as an approach for dealing with current social processes the former will lead further and will have less impact sociologically.
As a consequence, it is worth looking at the space, which is still an in-between space, in which coordination of existential matters takes place. A sphere that includes and implies the political, the public, the secular and the religious should logically be described with an unburdened term such as that of the 'mundane'. Modernization is therefore individualization in the sphere of the "mundane".
Website des COMUNICAP World Congress 2022 

>>